Freight enquiry
Send us your data and we will be pleased to send you a rapid quote.
more ...
Contact details
Kuhbrückweg 5
A-6714 Nüziders
Tel. +43 (0) 5552 / 62 035
Fax. +43 (0) 5552 / 62 035 6
e-mail: office@neier-transporte.at
UID-Nr.: ATU 6091 9046
A company with a long tradition and substantial experience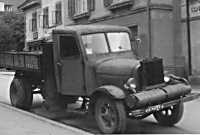 Our company story started with a gritting lorry and a restricted concession:
1963 Alois Neier establishes his transport company in Nüziders/Vorarlberg, Austria. His transporting work is initially confined to the local region.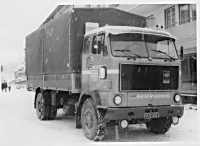 1970 Heinz Neier takes over the management of the company and enters the field of national and international goods transporting.
In the course of the expansion the company begins to specialise on the Austrian transport sector.
1999 sees the company extend its available fleet 11 HGVs.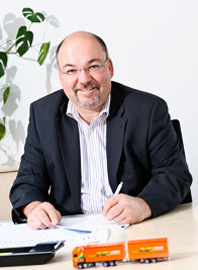 2001 the family's third generation, Martin Neier, takes over the management of the company.
The change of generation not only constitutes a signal to the outside world, it is also relevant at the internal level.
For the next ten years the aim is to continue the constant development of the business that started in the past. In this context, the company focuses on developing its international transport business and on the field of storage logistics.
2005 Neier Transport + Logistik GmbH relocates to its new company buildings in Nüziders.
With this location, in immediate proximity to the Bludenz / Nüziders motorway junction, we are able to manage logistics services for all kinds of goods on a storage area of 2000m² at all times of day and night.

2011 an extension to the existing company buildings and enhancement of the storage space by another 1000m² are completed.
The company now counts 45 employees. The vehicle fleet has been increased to 70 vehicle units, all of which are fully owned by the company.
Around 70% of the company's turnover is accounted for by Austria – Benelux transport services, with transport services to and from Germany, Slovenia, England, France and Italy also being undertaken. Our company specialises in specific fields. We transport pallet goods, hazardous goods, machinery, shipping containers and refrigerated goods.